TagExplorer ?>
TagExplorer
The TagExplorer was prototype that I made while at Yahoo! Research in Barcelona. The TagExplorer enabled browsing Flickr photos using semantically organized tag clouds. The prototype combined two research projects that I was working on at the time, tag recommendation and tag classification (see references below).
For example, if the user typed in London, they would be presented with photos from London (obviously), together with semantically categorized refinement suggestions, such as the locations England and Southwark or the landmarks Big Ben and London Eye.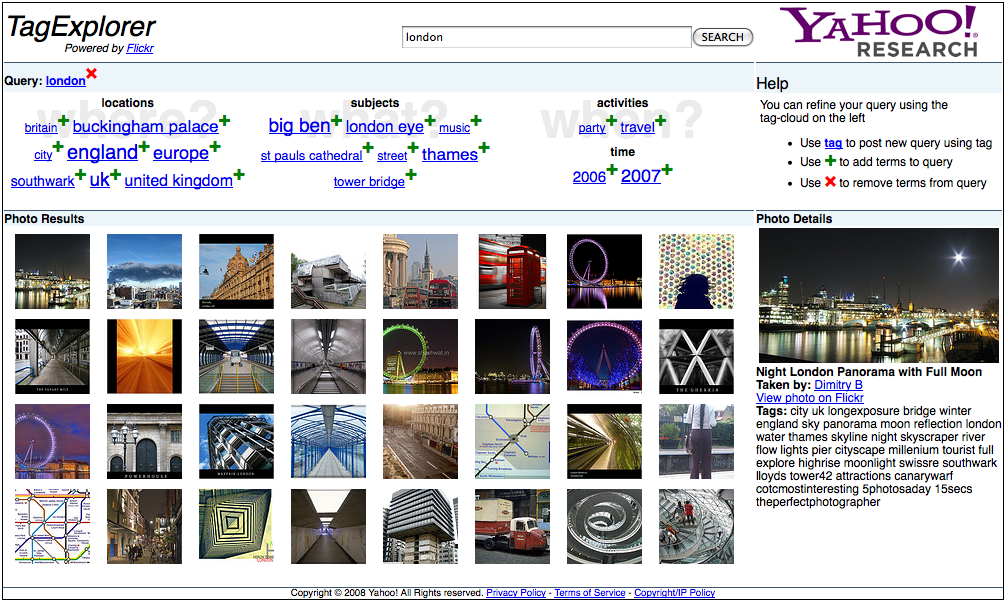 The user could then refine their query by zooming in on certain aspects, such as London Eye.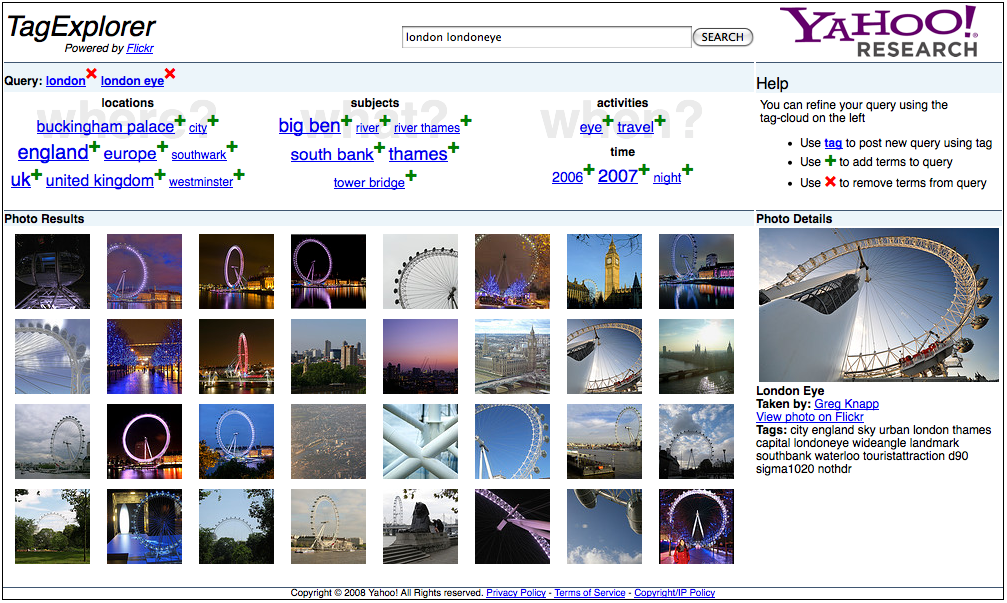 Alternatively, the user could also use the browsing support to generalize their query, say, by clicking on the river tag.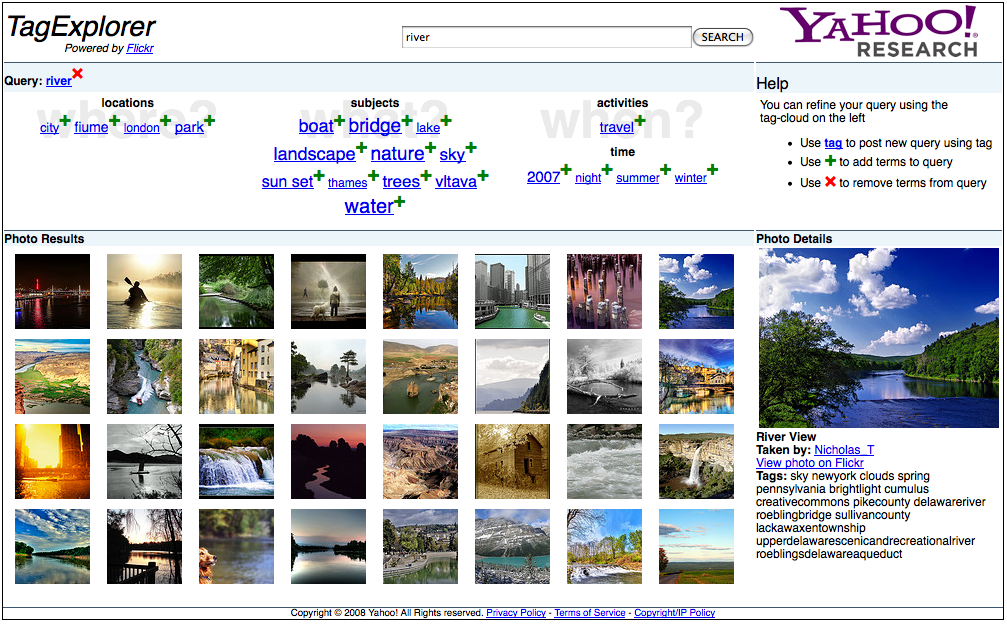 And so on … forever … in theory.
Related Publications
Börkur Sigurbjörnsson and Roelof van Zwol. TagExplorer: Faceted Browsing of Flickr Photos. Yahoo! Labs Technical Report (YL-2010-005).
2010. [more]
Simon Overell, Börkur Sigurbjörnsson, and Roelof van Zwol. Classifying Tags using Open Content Resources. Proceedings of the Second ACM International Conference on Web Search and Data Mining (WSDM 2009). 2009. [more]
Börkur Sigurbjörnsson, and Roelof van Zwol. Flickr Tag Recommendation based on Collective Knowledge. Proceedings of the 17th International World Wide Web Conference (WWW'08). 2008. [more]